The Château's Wines
Overlooking the Canal du Midi, Château d'Argens is an impressive manor house situated at the heart of the village of the same name, formerly part of the Lordship of Sérame. Originally known as Villa Arsegii (881), Argens takes its name from the quality sandstone and clay soil (argilla in Latin) of the surrounding countryside. Today, the range of terroirs and grape varietials allow us to offer subtle, complex, full – bodied wines.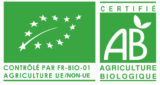 CHÂTEAU D'ARGENS 
The most complex
AOP Minervois
This cuvée is a return to tradition, reflecting the Château's roots in its regional history. The shallow soil allows for the best expression of Mediterranean grape varietals. Through meticulous vinification and by limiting the use of additives, we created a cuvée of great authenticity and finesse that delivers a typical subtlty. With a rich intensity, this wine proudly bears the colors of the Château, whose imposing silhouette is reflected in the waters of the Canal du Midi.
LES RIVES D'ARGENS
The most rustic
AOP Minervois
Les Rives reminds us that the Aude and the Canal du Midi border the property, contributing to the development of natural eco-systems from which the vineyard benefits. This cuvée, typical on the classic Minervois tradition, adds a dimensions of fruity delicacy and balance supported by a beautiful freshness.