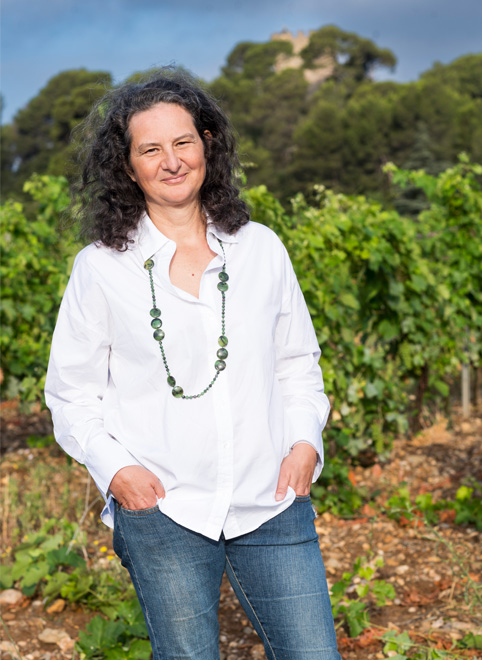 Our domains have been in the d'Exéa family since 1803
The property, founded on a Gallo-Roman site and bordered by the Canal du Midi, belonged to several Languedoc families prior to being taken over by Antoine de Niquet, the successor to Paul Riquet in the construction of the Canal du Midi and a collaborator of Vauban.
For the family, the story began when Jean Barthélémy d'Exéa, a Knight in the service of Louis de France, acquired this ancient seigneury comprising four adjoining properties – Château de Sérame, Château d'Argens, Château Tour de Montrabech and the Abbey Church of Leingoust – from the descendants of the Niquet family on 18 Vendémiaire, year 12 of the French Republican calendar (October 11, 1803 in the Gregorian calendar).

The revival of the Domaine d'Exéa
The 'Exea britannos clauso certamine vicit' motto, which is emblazoned on the pediment of the Château de Sérame and echoed on the wine range labels, reflects the family's place in French history. It alludes to the victory of Pierre d'Exéa in 1402 during the Hundred Years' War. At the time, the Duke of Orléans and then King of France, appointed him as one of the seven knights who engaged in 'closed field' combat against the Duke of Aquitaine's seven knights.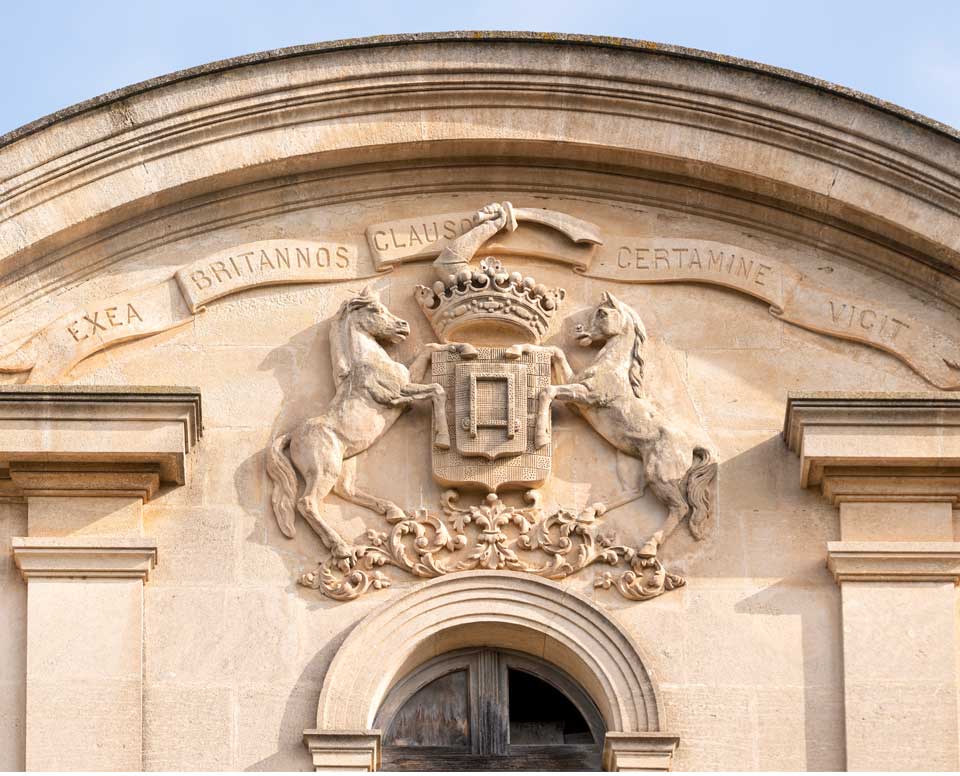 Nowadays, the domain is under the helm of Anne d'Exéa's great-granddaughter. Anne Besse, the daughter of Christian Gaffinel, an agricultural engineer and entrepreneur, is heir to the entrepreneurial spirit that runs in the family. She and her two sisters, Coralie and Marie-Catherine, alongside their brother Bertrand, form the fifth generation to tend the domain, and they too intend to add their contribution to the edifice. Together, they have embraced this vast project with both great humility and sheer determination.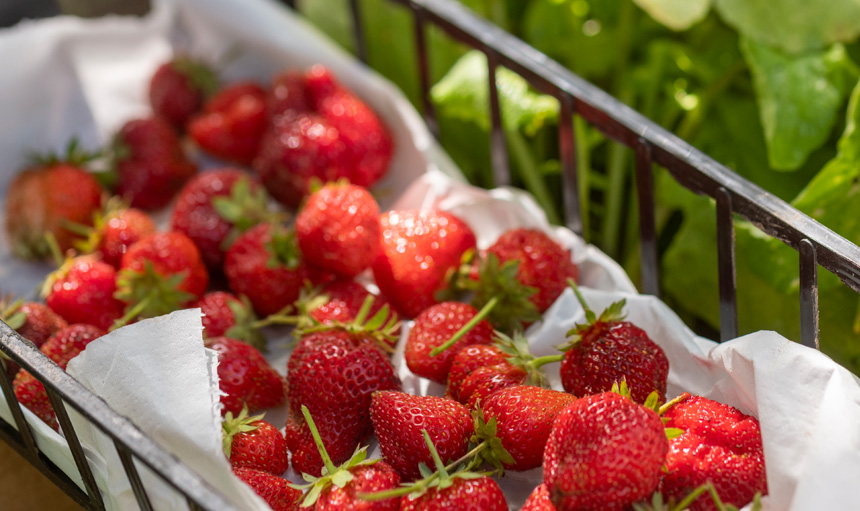 150 hectares for 100% local consumption.
Vines, olive trees, cereals, almond trees, a vegetable garden and beehives are already farmed on the domain…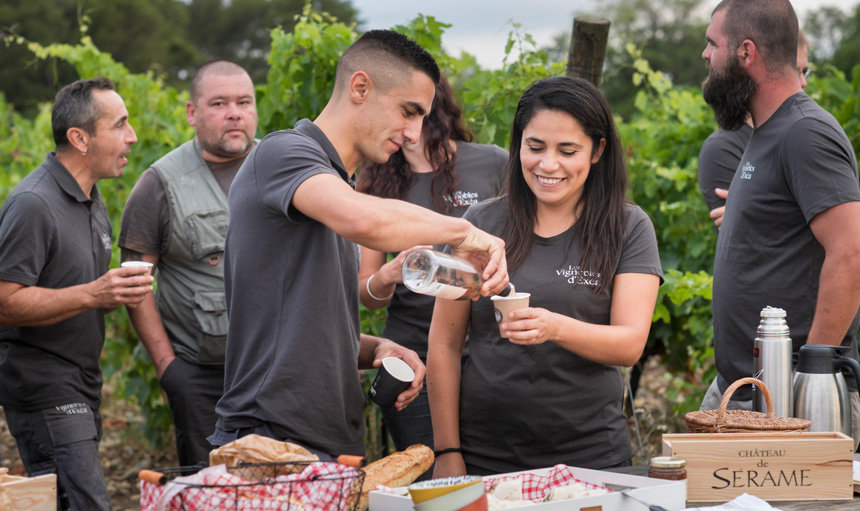 The domain's team has grown from 9 to 30 collaborators. Each team member possesses extensive organic farming expertise.
Whether they are agricultural engineers, oenologists, vineyard technicians or crop managers, they all have considerable experience acquired in great vineyards.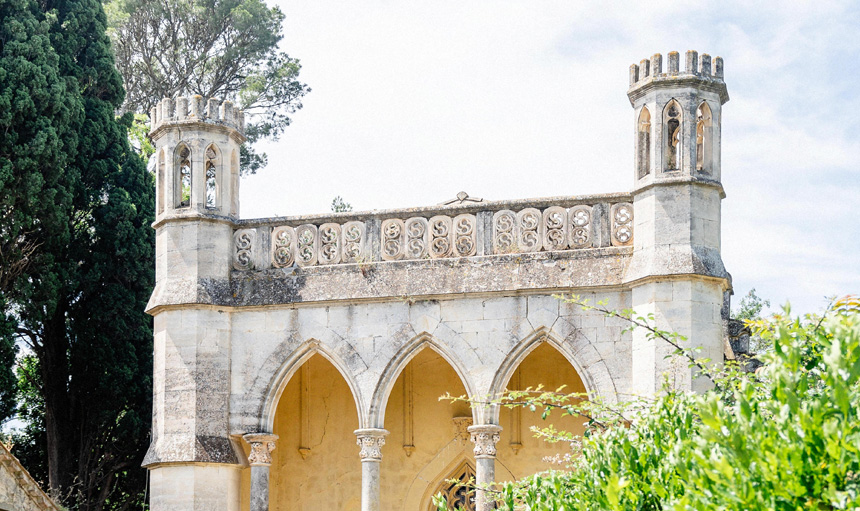 A historical Languedoc jewel
The property boasts a number of remarkable features, including the tombstone of Pierre III, Abbot of Saint-Paul, the domain's Calvary and the 19th-century chapel, all of which visitors can explore during our Discovery Walks.